Staff
The Santa Paula Hospital Clinic Staff prides itself on delivering personalized health care and consider their patients to be family.
Medical Administrative Assistants
Responsible for patient check-in, appointment scheduling, the handling of electronic health records, and billing.
Mark, Kayla, Chely, Nancy, Maura, Marycruz, Stephanie & Patty
The clinic's staff fosters positivity and is determined to go above and beyond the industry standard of health care.
Sandra, Adriana, Yadi, Andrea, & Leslie
Elena & Jessica, Noemi & Sally
Medical Records
Licensed Vocational Nurses
Responsible for assisting the health care provider when a procedure is outside of the scope of routine scope of practice for the Clinical Medical Assistants. LVN's are also responsible for streamlining patient questions and concerns to facilitate rapid patient care.
Ruby, Catalina, Sue, Nancy, Maddie, Sandra & Nicole, Marcos, Doris, Elsa, Alma, Monica, Maria, Stephanie, Rosemary, Daysi, Daisy, Lulu, Silvia, Cindy
Clinical Medical Assistants
Responsible for preparing each patient to see their health care provider. Duties include taking vital signs, weight, height, and order tests as ordered by the health care provider.
Comprehensive Perinatal Services Workers
Alma, Gabby, Daisy, Adelina, Delia, Michelle & Mari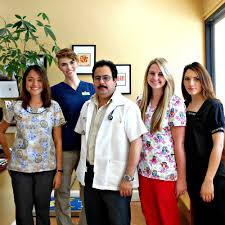 Responsible for the over-seeing of day to day clinic operations to include clinical and administrative roles as well as case management.